4esse • caratozzolo GROUP
kikotek 4esse
CULTIVATION OUTSIDE THE GROUND
the new 4esse kikotek system
Plastic STRUCTURE and reinforcement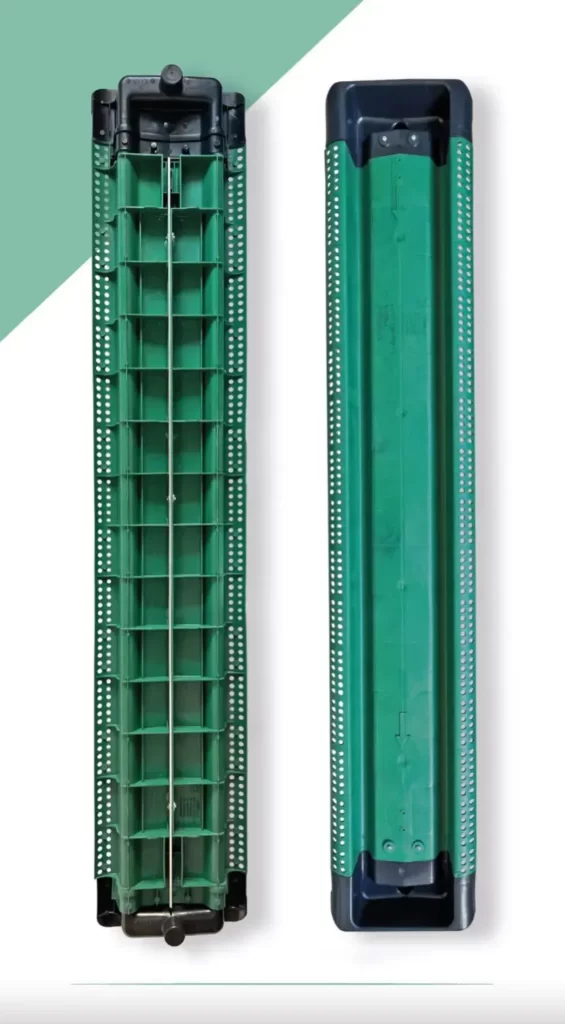 GREAT
BENEFITS
Short lead times
and fewer resources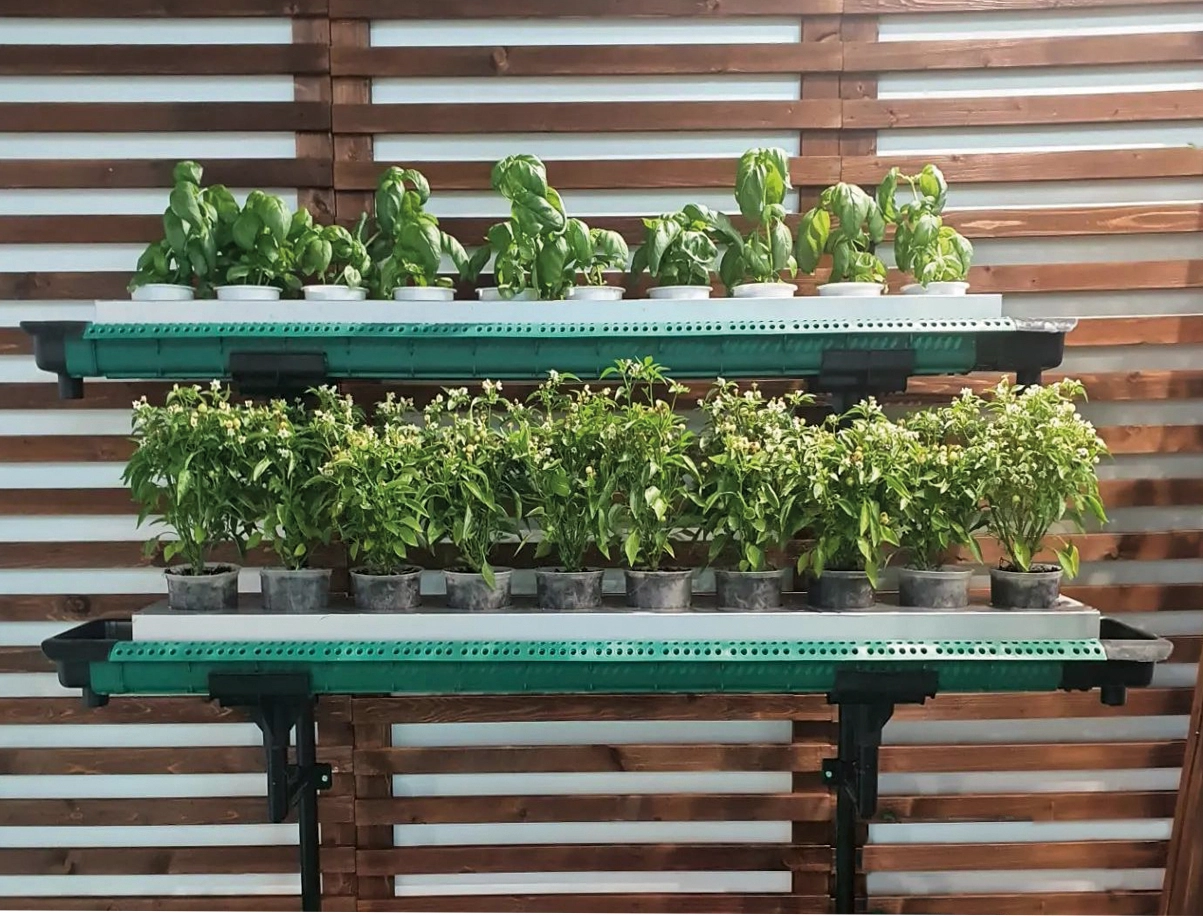 Cultivation
Above ground. What is it?

Hydroponics is the science of growing plants without soil, where water replaces soil. It is usually applied to an enclosed, control- side environment, such as the greenhouse. Soil is replaced by artificial substra- tions that allow reducing production variables and increasing product quality and quantity, generating production and labor continuity.

PRESUMPTIONS. of cultivation Due to some factors such as climate change, scarcity of water quality and even lack of water, today there is an increasing move toward alternative methods of cultivation. Therefore, hydroponics, or above-ground cultivation, plays a very important role in agricultural production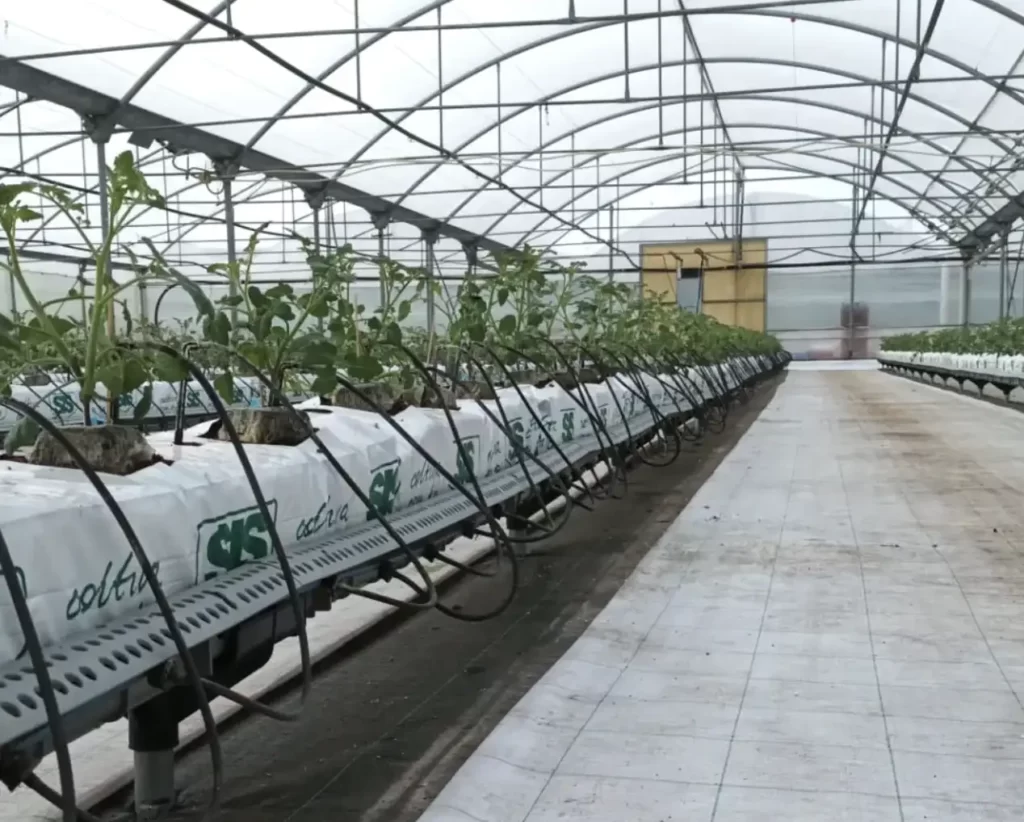 Strawberries - tomatoes and other crops
The new plastic gutter for the above-ground cultivation of strawberries, tomatoes and other crops: this is the new system patented in 2021, according to current European regulations, by 4ESSE, which to date is the only one to have it. The need to create this new plastic gutter stems from the need to be able to solve some of the problems that existing iron gutters, over time have proven to have: deterioration by rust that, in contact with the contents, alters the organoleptic properties of the product and periodic maintenance costs and temperature variation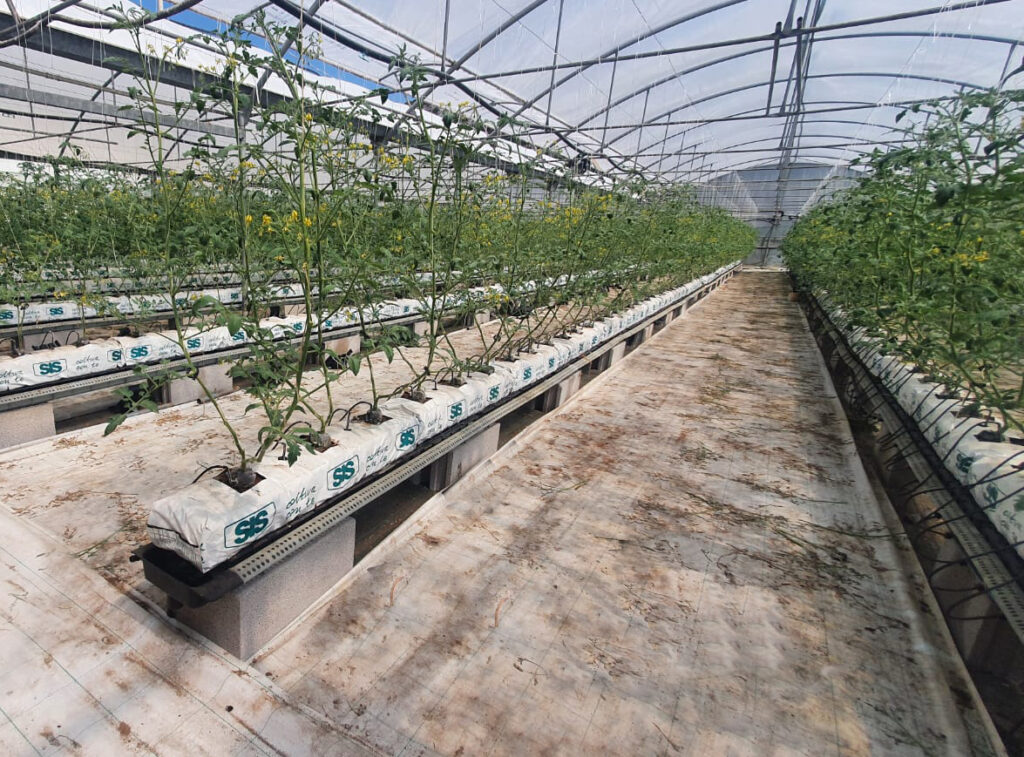 Manufacturer: 4 Esse
Article: CNLN\07
Model: Channel for hydroponic above ground cultivation
Material: polypropylene (PP) plastic 80% recycled and certified second life plastic
Color: gray
Measurements: long.150 – wide.cm.31 – height cm.8
Size int.: width cm.20,5 – height cm.6\7
Weight Canalina: 2.5 kg.
Terminal color: black
Bracket color: black
The SPACER is used to distance the sack, which is placed on it, from the channel. In its lower part, the sack will remain dry and there will be better draining. Spacer is used for tomatoes, peppers, cucumbers, and other crops that having longer and sturdier roots require more space as they may spill out of the sack.
Lungh: 50cm – Largh: 21cm – H: 5cm 
ACCESSORIES – GUTTER SUPPORTS
They are used to support and secure the gutter, their profile fits best on the outer grooves of the gutter, on the base there are two slots for the passage of irrigation pipes.
PLUGS WITH DRAINAGE AND DRAINAGE ARRANGEMENTS
They are mounted at the beginning and bottom of the gutter where the solution that is later to be conveyed to the cistern flows out
CONTACT OUR CUSTOMER SERVICE